Locked Out?
Call for a free estimate
1300 766 096
Master Licence: 409163374
Emergency
Locksmith Services
Phone 1300 766 096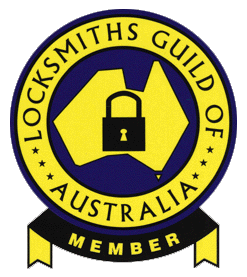 Residential Services
Our motto is to do it right for the customer so they have complete satisfaction and security. We offer a 1 year warantee on all locks we supply and install.
We give FREE QUOTES, FRIENDLY SERVICE AND BEST PRICES. Locksmith Glebe and Inner West.
Glebe Point Locksmiths has been trading since 2000 and Full Master Tradesman Paul Greenwood has 35 years experience in locksmithing. You can count on a job that will be completed to your satisfaction with a happy and friendly service.
Once a customer uses us they generally regard Glebe Point Locksmiths as their only locksmith.
Locks Rekeyed
Most locks can be Rekeyed with new keys, this means you don't have to buy a new lock, just get the keys changed. Standard keyed locks can be rekeyed for $99.00 for the first lock including service call, and $39.00 each lock after.
Lockout Service
We can gain entry for locks.
By picking the locks there is no damage the internal mechanism of the lock barrel, and the keys can continue to be used as normal. (pricing of $90.00 for 1st standard lock in normal working hours, additional locks $25.00each)
Locks for Windows
Keys can be made or new window locks installed for wooden or aluminium frame windows. Call for a great price.
Deadlocks Installed
We can also supply and install Fire rated deadlocks from $265.00 for 1st and $215.00 for each after. We also supply and install non fire rated deadlocks at cheaper prices.
(price not incl. packing plates, steel frame striker or keying to an existing key)
Locks for Screen Door
Supply and install new security screen door locks sliding or hinged type. We can also repair and make keys.
Call for a quote today.
Locks for Mailbox
HIGH SECURITY mailbox locks are commonly fitted to prevent mail theft.
Standard Replacement Locks can be installed if requested and keys can be made if your lock is OK.
Locks for Garages
We can install from standard type to high security replacement and extra locks to Roller doors and Tilt-a-doors, and of course rekey and/or make keys to existing garage locks.
Glebe Point Locksmith is pleased to provide the following additional residential services:
Mobile Key Cutting
We guarantee the accuracy of our duplicated keys. Generally it is worth while getting copies while we are working on site.
Standard Domestic Keys $6.00
Double sided Domestic $8.00
Mortice lock rekeys and repairs
Pictured on the left are 5 lever mortice keys. The mortice locks they fit are still ranked high security, and even though they are older design they are still sold today.
Left - Jackson
Centre - Chubb
Right - Legge
Restricted Key Systems
Restricted profile locks and keys are a great way to prevent unauthorised key duplication. If it is Staff, a Guest, or even a cleaner or friend with keys cannot get them duplicated as they refer to Glebe Point Locksmiths as the only legal supplier, so if you have not authorised a new issue key, the key cannot be supplied.
Old style Cupboard Keys
We can make keys to old style cupboard and cabinet locks. These are generally hand made and locks must be taken to our workshop.
Old Victorian Style Mortice Lock Work
Keys cut by hand to antique locks. The mortice and rim locks of the past era are one of our specialities. Repairs can also be carried out if necessary to make old locks work properly again.
Narrow Depth Locks
Crimsafe Security Screens sometimes require a narrow depth lock. We can install these keyed alike or keyed to your front door key. Give us a call for a FREE QUOTE.