Locked Out?
Call for a free estimate
1300 766 096
Master Licence: 409163374
Emergency
Locksmith Services
Phone 1300 766 096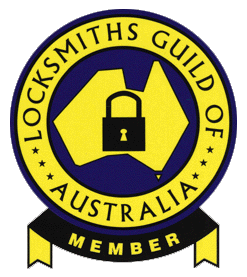 Commercial Services
We carry a selection of security products for shop fronts and offices, while complying to Fire Laws where they apply. We can also rekey and key alike locks on site with our mobile locksmith service.
Restricted Keying Systems are a must to prevent key duplication by unauthorised employees or staff. If anyone loses a key, the Phone Number on the key will direct the finder to us, and in turn back to you with the System Number dedicated to your business.
Call now for a FREE QUOTE and get your business secured today.
Restricted Keying
When you need control of keys issued for your business, all keys are numbered sequentially for complete record keeping and control. Restricted Keys can fit into a large variety of locks from deadlocks to padlocks.
High Security Locking
High Security and heavy duty locks for added security and give business owners peace of mind. Lockable Bolts and Blocking plates can make the difference in attempted Break-ins.
Master Keying
Master Keying systems allow you to have one key that can operate multiple locks. Or a number of locks fitted by one or many different keys. This is perfect for specifically designated access areas of a building.
So a master keyed lock is designed to be opened by individual keys, but can also be opened by a master key.
Repair, Rekey, Replace
Repairing locks can save alot of money, unless there is a catastrophic fail in the lock and cannot be repaired or parts replaced. Alot of times rekeying a lock barrel can eliminate common lock and key problems. Our priority is to make sure you are getting the best value for money and the lock works correctly.
Door Closers
We carry a range of door closers to make sure no doors are left open by accident. A Fire Rated Door Closer is essential for Fire Exits. Door Closers can also be fitted to gates.
Shop Front Security
Shop Front and Office locks as well as HIGH SECURITY locks are available from us. Digital Locks available for common used locked doors where keys are not practical.
Commercial Knobset and Leverset configurations
STANDARD ENTRY FUNCTION has key outside/ turnsnib or button inside.
VESTIBULE or STOREROOM FUNCTION is outside always locked only opened by key/ inside always free.
CLASSROOM FUNCTION means the key locks and unlocks outside handle/ inside always free.
PASSAGE SET is free both sides always.
PRIVACY SET has a coin slot on the outside/ turnsnib or button inside.